Other Air Filtration Equipment
Mist Collectors
Mist collection units range in capacity from 400 CFM to 12,000 CFM and higher. Units collect airborne mist generated from all types of machining processes, in both oil and water soluble applications. The special "Pro" series offers filter life of up to 5 years. Machine mounted mist collectors can capture mist and smoke from one tool at a time without using any ductwork. Larger systems can handle up to 10-12 mist producing machines simultaneously via ductwork. Filtration types include high capacity Mist Plus multi-stage filters, disposable multi-pocket filters, and washable electrostatic filters.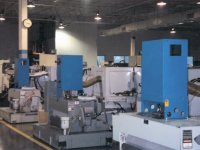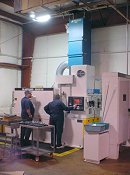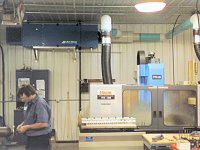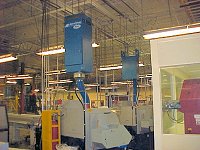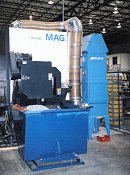 High Vacuum Units
High Vacuum Systems are offered in either portable or stationary designs with industrial duty blowers capable of efficiently filtering up to 99.99% of all dusts. Single station and multi-stations are available for controlling dust and smoke generated from a wide variety of processes. Units use disposable or self-cleaning cartridge style filters and options include HEPA & ULPA final filters, and a variety of silencer and muffler options.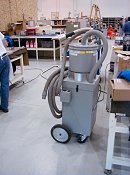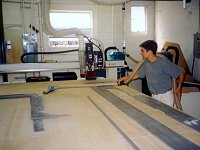 Fume Extraction Arms
Hi Flow EZ Extraction arms come in multiple lengths and may be used in conjunction with an optional swiveling boom to reach distances up to 30'. Units are constructed with external joints to allow for lower resistance and greater suction capability. Tubes are powder coated aluminum for strength and light weight and units are completely self-supporting, are easily adjusted, and stay put once positioned. Typical uses include the capture of welding fumes, soldering and brazing fumes, and all types of chemical and pharmaceutical dusts. Multiple diameters are available, including 2.5", 4", and 6.75" sizes. Mounting brackets, booms, blowers, and full stainless steel construction options are offered.