Dust Collection Systems
Dust Collectors
Collectors are used to capture and clean dust and smoke laden air in moderate to heavy loading applications. Particulate captured and filtered ranges from submicron size to heavy and coarse dusts. Collector sizes range from 200 CFM to 200,000 CFM and higher. Filtration technologies available include self-cleaning cartridges, baghouses, shaker-bag filters, cyclones, and even portable units. In many cases, our clean and recycle systems can pay for themselves in a short period of time. Exhausting on the other hand, can be very expensive since conditioned plant air is lost along with the dust or smoke from the process. Dust and smoke collectors clean the air and recycle the heated air in the winter and cooled air in the summer back to the facility, greatly reducing energy costs.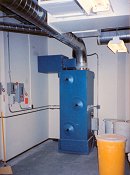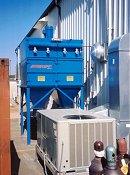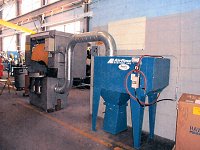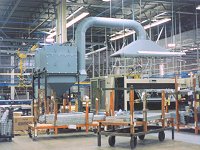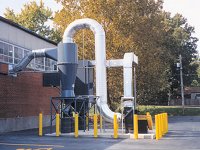 Wet Type Collectors, Benches & Booths
Wet systems are mandated by NFPA Standard 484 for the effective and safe capture of potentially explosive metal dust, such as aluminum, magnesium, titanium, zirconium, lithium, and tantalum. Wet systems utilize a turbulent water bath to effectively strip the air of dust from operations involving polishing, grinding, and de-burring. Systems are available in dust collectors to duct directly to a process, in stand alone downdraft benches, and even dust control booths for very large parts. Wet systems may also be used for other processes that create heavy sparks, such as the cutting, grinding, air arcing, and gouging of various types of steel. Explosion rated controls and all stainless steel construction are options offered.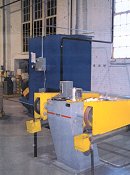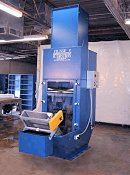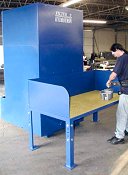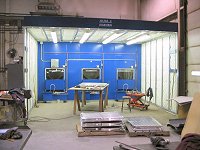 Portable Collectors
Portable units range from 200 CFM to 1,500 CFM and come with one, two, or even three EZ source capture extractors. Multiple lengths and diameters are available. Filtration types include disposable multi-pockets, self-cleaning cartridges, and washable electrostatics. Single or three phase is available, along with a wide selection of options; quartz lights in the nozzle, all stainless construction, explosion rated blowers, compressed air motors, pressure gauges, and HEPA and/or carbon after-filters.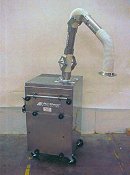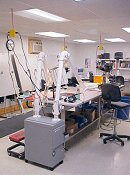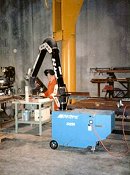 Downdraft Tables & Benches
Small portable tables with integral casters or larger stationary benches are available with filters and blower built right in for true source capture of welding fumes, grinding and sanding dust, and other process dust applications. Disposable pleated filters, or for heavier applications, self-cleaning cartridge filters are offered. Options include integral lighting, side shields, sound panels, stainless steel construction, and HEPA and carbon after-filters.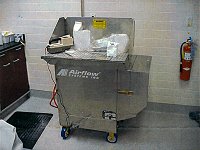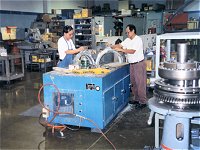 Environmental Control Booths
Booths are utilized to control dust or smoke produced from working with larger parts. Booths use either disposable multi pocket filters or self-cleaning cartridge style filters. Typical processes performed in booths include grinding, welding, cutting, polishing, sanding, and de-burring on a wide variety of materials. Booths can be small enough for just one operator, or very large to help control dust and smoke from multiple operators. Booths feature noise control panels and integral sealed lighting. For heavy parts, a crane slot is also offered. Push-pull or "regain air" is also utilized to enhance capture of dust and smoke, often up to velocities of 400fpm.